WHAT DO WE DO ?
At Liberty Brew Tours, our goal is to provide you with the ultimate brewery tour experience. From the moment we pick you up, we'll take care of everything. Transportation between breweries, food, beer, Philly soft pretzels, behind-the-scenes tours, and access to rare specialty offerings are all included in the price of a ticket.
WHAT TO EXPECT?
Every brewery tour has a few things in common:
We'll ensure you sample as many unique beers as possible.  Tastings are arranged in advance with each location, so you'll always have a new selection waiting.
You'll get a look at each brewery's setup, and have a chance to interact privately with brewers
A full lunch or dinner are provided, in addition to Philly Soft Pretzels during transit.
But we're hardcore beer nerds, too.  If we get to Naked Brewing and they've got a bottle of their Flanders Red on ice, you're getting that, too – on us.   If there's a secret, members-only tap in the back of the brewery, we know about it – you're getting that, too.  Our longtime relationships with the breweries is one of the most important reasons to tour with Liberty.  We're committed to #drinklocal and to support the community – and to make sure you have a great time as we do.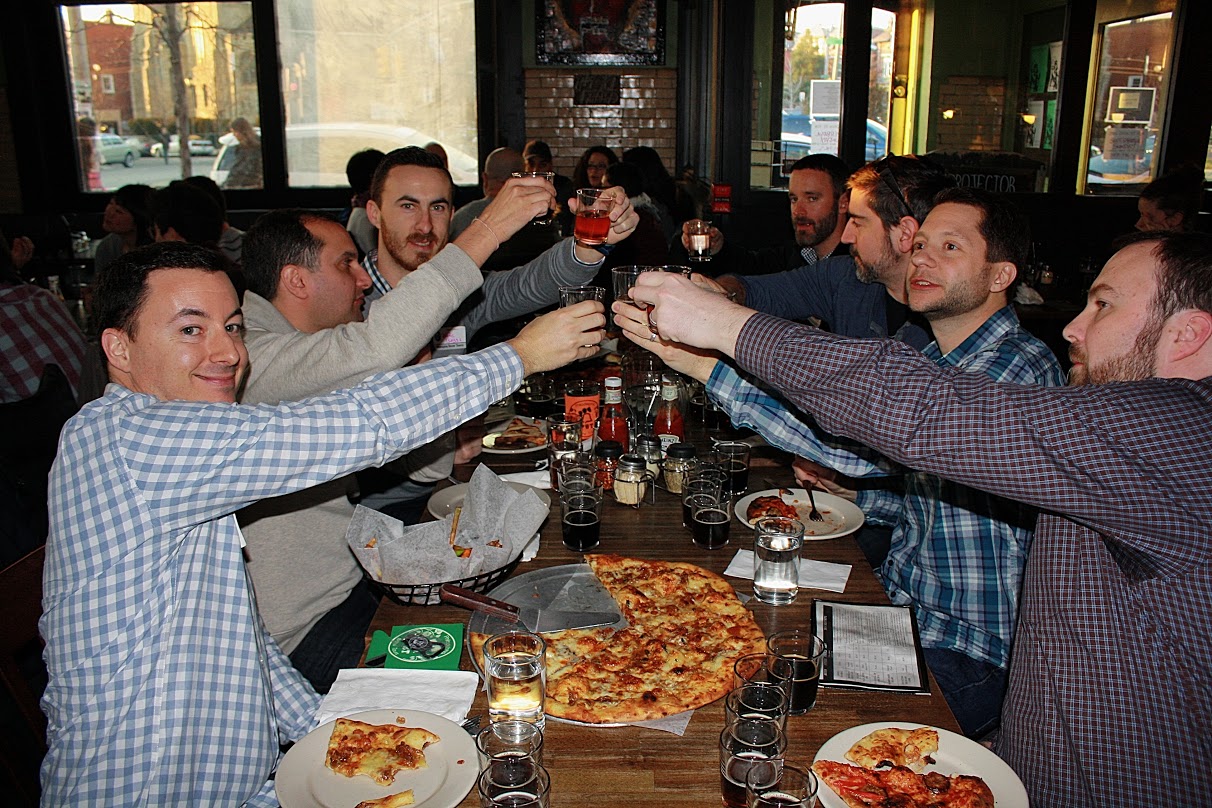 "I toured as part of a Bachelorette party, and it was fantastic! This tour is top notch! The guides are great and knowledgeable. The provide transportation, water, and snacks for the duration of the tour. We had 3 stops – all incredible! The first was a fairly large brewery, then to a small one, then to a full service brewery/bar/restaurant! it was amazing and we did not want the tour to end! I'm not very well-versed in beer, but Micah and Jonathan (our guides) were so fun and personable, and they really made our experience great and memorable! So memorable, in fact, then we kept the party going at another local bar, post-tour! I cannot rave about this experience enough! Book your tour today – you will not be sorry!"
"These guys are great. PBT makes sure everyone is well taken care of and enjoying themselves. Our day included 3 brewery stops, lots of brews, transportation, a photographer, and dinner at the last stop. My entire party raved about the experience! I can't say enough positive things – just book a tour already!"
"First I've been on a lot of brewery tours with and without a tour company. These guys had one of the best company tours I've ever been on. Fun knowledgeable guys that got us to some great breweries and hooked us up with tours from the respective head brewers. Then hooked us up with soft pretzels and swag, doesn't get any better then that. Thank you for a great start to my bachelor/30th birthday party.
Toured on 11/14 with 7 guys."
Check out what we have to offer and see the event and how it played out.
Exciting news out of Philadelphia. Wissahickon Brewing Company has announced their expected opening in fall of this year.  Visitors to the Philadelphia Zoo's annual brewfest were [...]
As part of our never-ending quest to visit every brewery (and drink every beer), the crew here at Liberty Brew Tours has introduced a new [...]
Liberty Brew Tours is proud to be sponsoring the 2016 CF stair climb on June 12th.  We'll be at the Talen Energy stadium (home of [...]